27 July 2021
BBVA acted as Joint Lead Arranger, Joint Bookrunner, Administrative Agent and Sustainable Agent in Terrafina´s Syndicated Loan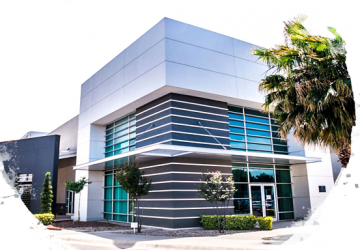 (Spanish version below)
BBVA is pleased to announce that has acted as Joint Lead Arranger, Joint Bookrunner, Administrative Agent and Sustainable Agent in the successful transaction of Terrafina´s Syndicated Loan for USD $485 millions. This loan has the objective to refinance their current bank facilities.
The new facility has two tranches: an RCF for USD $300 millions and a Term Loan for USD $185 millions with a 5 years maturity. It´s important to mention that this facility is KPI-linked and Valora Consultores analyzed the environmental information of Terrafina´s processes and granted a Second Party Opinion. The monitored KPI will be "squared feet certified as sustainable properties" and its fulfillment must be disclosed two years from the closing of the facility.
This important transaction reaffirms that BBVA is one of the main relationship banks for PGIM Real Estate and Terrafina. BBVA upholds a commitment to the company to collaborate in order to achieve the company´s strategy. Terrafina is a Real Estate Investment Trust (REIT) managed by PGIM Real Estate, specialized in an industrial portfolio, constituted mainly to acquire, own, develop and manage Real Estate properties in Mexico. We thank Terrafina and PGIM Real Estate for inviting us to participate in this important transaction, with which we reiterate our commitment to continue supporting to our clients.
---
BBVA actuó como Joint Lead Arranger, Joint Bookrunner, Administrative Agent y Sustainable Agent en el crédito sindicado de Terrafina
BBVA actuó como Joint Lead Arranger, Joint Bookrunner, Administrative Agent y Sustainable Agent en la exitosa transacción del crédito sindicado de Terrafina por un monto de USD $485 millones, mismo que tiene el objetivo de refinanciar sus pasivos bancarios.
Este crédito se compone de dos tranches: un RCF por USD $300 millones y un Term Loan por USD $185 millones a un plazo de 5 años. Cabe destacar que, el crédito de Terrafina está vinculado a un indicador de sostenibilidad en el que Valora Consultores analizó la información ambiental de sus procesos y elaboró la Opinión de Segunda Parte. El KPI que será monitoreado y deberá revelarse su cumplimiento a los dos años contados a partir del cierre del crédito es el de "pies cuadrados certificados como propiedades sustentables".
Esta relevante transacción reafirma a BBVA como uno de los principales bancos de relación de PGIM Real Estate y Terrafina, manteniendo su compromiso con la compañía para poderla seguir acompañando en la ejecución de su estrategia.
Terrafina es un Fideicomiso Inmobiliario (FIBRA) administrado por PGIM Real Estate, especializado en un portafolio industrial y constituido principalmente para adquirir, ser propietarios, desarrollar y administrar bienes inmuebles en México.
Agradecemos a Terrafina y PGIM Real Estate por invitarnos a participar en esta importante transacción, con la cual reiteramos nuestro compromiso de seguir apoyando a nuestros clientes.