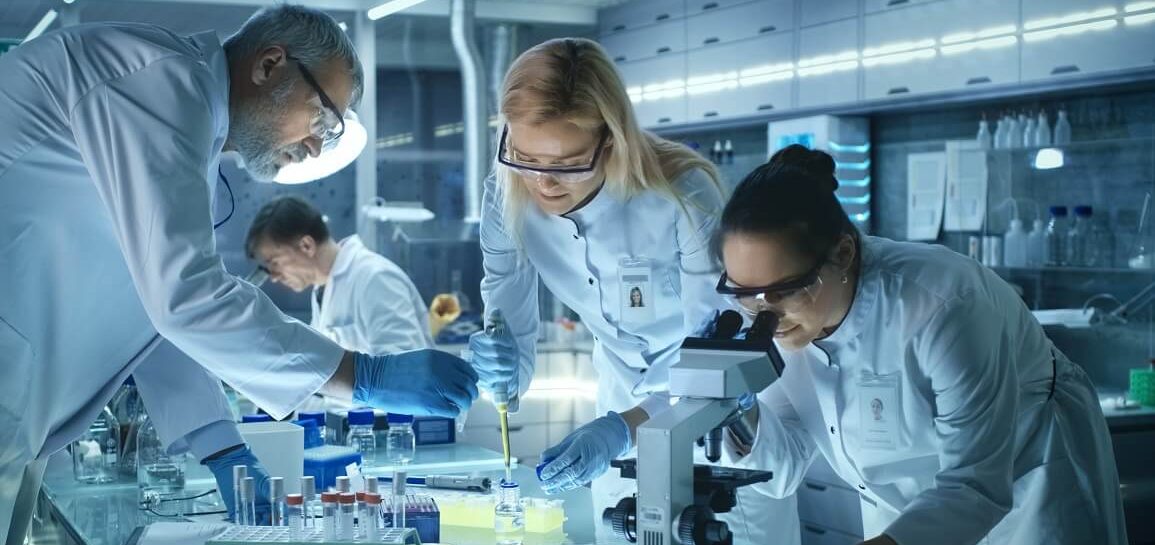 28 October 2021
BBVA acts as exclusive financial advisor to Grupo Diagnóstico Aries in the sale of a minority stake to Caisse de Dépôt et Placement du Québec
Spanish version below
BBVA acted as exclusive financial advisor to Grupo Diagnóstico Aries (GDA) in the sale of a minority stake to Caisse de Dépôt et Placement du Québec (CDPQ).
GDA is part of Empresas Aries, a 100% Mexican-owned business group that is a leader in medical diagnostics with 9 recognized brands and more than 249 branches in 9 states of Mexico. It also has a central laboratory under the Diagnostix brand, one of the most modern in the country.
In its role as Exclusive Financial Advisor, BBVA Mexico assisted GDA throughout the sales process: from structuring the transaction and preparing it for market launch, to valuation and contact with investors, among other actions, succeeding in organizing an entire competitive process, restricted to a limited number of investors.
Grupo Diagnóstico Aries has pursued a successful strategy of non-organic growth since 2012, becoming the second leading player in the industry by number of branches, and it plans to continue this intense M&A activity in coming years. The proceeds of this deal will be instrumental in continuing with that plan.
CDPQ is coming in to a high-growth company, a leader in the diagnostic laboratory business in Mexico. It was founded in 1965 and is Canada's second largest pension fund. It manages various pension plans and public insurance programs in the Canadian province of Québec.
BBVA's capacities and its in-depth knowledge of the Mexican health industry played a crucial role in the success of the transaction, allowing for a swift analysis, preparation of counterproposals and comparison of bids.
BBVA Mexico reaffirms its leadership in M&A, having played a part in 82 deals from 2012 to the present, and it thanks Grupo Diagnóstico Aries for having selected it as Exclusive Financial Advisor in this significant deal, reiterating its commitment to continue supporting the company in all its major projects.
---
BBVA actuó como asesor financiero exclusivo de Grupo Diagnóstico Aries en la venta de una participación minoritaria a Caisse de dépôt et placement du Québec
BBVA actuó como asesor financiero exclusivo de Grupo Diagnóstico Aries (GDA) en la venta de una participación minoritaria a Caisse de dépôt et placement du Québec (CDPQ)
GDA es parte de Empresas Aries, un grupo empresarial 100% mexicano, líder en diagnóstico médico compuesto por 9 reconocidas marcas y más de 249 sucursales en 9 estados de la República Mexicana. Además, cuenta con un laboratorio central bajo la marca Diagnostix, uno de los más modernos en este país
BBVA México en su rol de Asesor Financiero Exclusivo acompañó en todo el proceso de venta a GDA; desde la estructuración de la transacción y preparación de la misma antes de ser lanzada a mercado, valoración y contacto con inversionistas, entra otras acciones; logrando organizar en conjunto un proceso competitivo, restringido a un número limitado de inversionistas.
Grupo Diagnóstico Aries ha logrado una exitosa estrategia de crecimiento inorgánico desde 2012, posicionándose como el segundo jugador más importante en el sector, por número de sucursales y busca continuar esta intensa actividad de M&A en los siguientes años, los recursos de la transacción les permitirá continuar con este plan.
Por su parte CDPQ entrará en una compañía de alto crecimiento líder en el sector laboratorios de diagnóstico en México, fortaleciendo su portafolio de salud y emergentes. CDPQ fue fundada en 1965 y es el segundo fondo de pensiones más grande de Canadá, administra diversos planes de pensión y programas de seguros públicos en la provincia canadiense de Québec.
Las capacidades de BBVA y su profundo conocimiento del sector salud en México desempeñaron un papel crucial para el éxito de la Transacción ya que permitió un rápido análisis, preparación de contrapropuestas y comparativa de ofertas.
BBVA México reafirma su liderazgo en M&A al haber participado en 82 operaciones desde el 2012 a la fecha, y agradece a Grupo Diagnóstico Aries por haberlo seleccionado como Asesor Financiero Exclusivo en esta relevante operación y reitera su compromiso en continuar apoyando a la compañía en sus grandes proyectos.