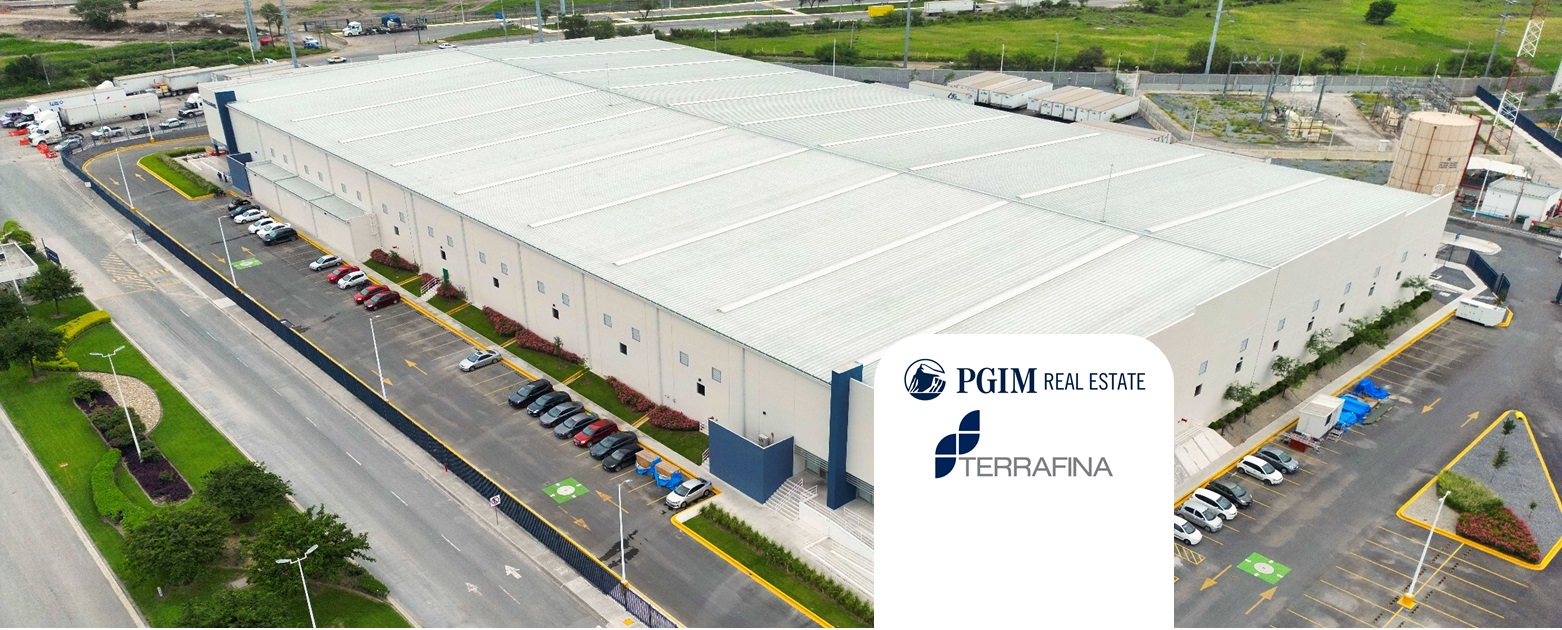 10 August 2023
BBVA México acted as Sole Lead Arranger, Sole Bookrunner, Administrative Agent and Sustainable Agent for the closure of a sustainability-linked line of credit to Terrafina for USD500 million
BBVA México is pleased to announce the closure of a sustainability-linked line of credit for Fibra Terrafina ("TERRA," BMV ticker symbol TERRA13) for USD500 million. Terrafina is one of Mexico's largest industrial real estate portfolios, with a presence in the Central and Bajío regions, and most prominently, in Northern Mexico.
The deal was for a total of USD500 million, divided into two tranches: a term loan of USD200 million and a revolving credit facility (RCF) of USD300 million, expiring in 2027. The proceeds will be used primarily to refinance a current syndicated loan.
The terms of this new line of credit, which is headed by PGIM Real Estate and aligned with Terrafina's ESG strategy, are linked to one of Terrafina's ESG KPIs, which targets the number of square feet certified as sustainable building.  The portfolio is made up of 278 properties and 288 tenants, with approximately 40 million square feet of Gross Leasable Area. The occupancy rate as of the second quarter of the year is 97.3%.
This important transaction reaffirms BBVA México as one of the key relationship banks for Terrafina and PGIM Real Estate. BBVA Mexico reiterates its commitment to continue supporting the company in the execution of its strategy.
BBVA México thanks Terrafina and PGIM Real Estate, along with the participating banks, for entrusting this transaction to us.