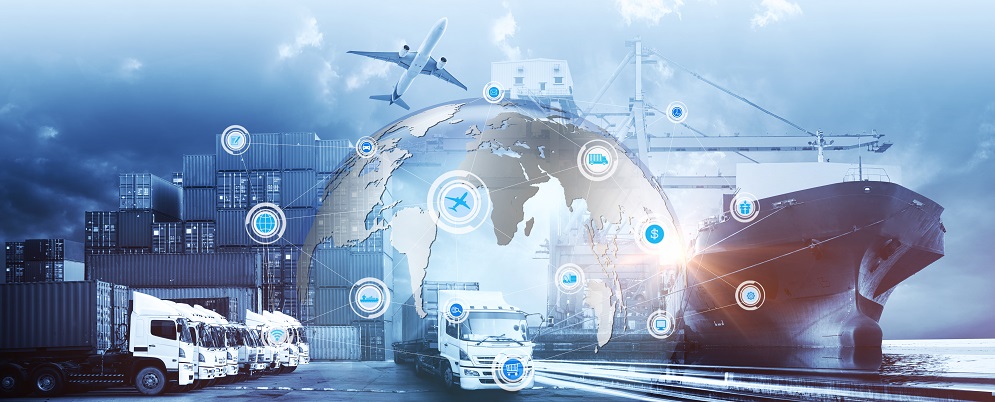 03 February 2022
BBVA México stands beside Banco Latinoamericano de Comercio Exterior (Bladex) in the reopening of its issuance for another MXN 3 billion
Spanish version below
BBVA México served as Bookrunner of the reopening of an issuance of Notes by the Banco Latinoamericano de Comercio Exterior, S.A. (Bladex 21) for MXN 3 billion pesos, at a term of approximately 2.8 years and a floating rate.  The aggregate total of that issuance now stands at MXN 6 billion. This successful placement was met by a bid-to-cover ratio of 1.40 times the maximum offered.
The notes were placed across a broad base of local investors, allowing for a rate of 19 basis points over the TIIE 28, in line with the spread obtained in the previous issuance, the lowest in Bladex's history for this type of format.  The issuance received a rating of "mxAAA" from S&P and "AAA(mex)" from Fitch.
This transaction represents a reopening of the November 2021 issuance made under a revolving program of short- and long-term notes for up to MXN 25 billion.  With this, Bladex reaffirms its portfolio quality and is able to maintain the short-term nature of its loans considering the high quality of its client base and its regional diversification.
The distinctive structure and foundations of Bladex's business underpin its solid franchise across the Latin American region.  The company has developed a solid franchise of more than 40 years of experience through an extensive presence in Latin America and an in-depth knowledge of the risks and opportunities of the region. The company's unique stock structure bolsters the bank's corporate governance and encourages regional integration, focused on top-quality clients and participation in the strategic sectors of each country. It has a proven capacity to lock in funding and keep its liquidity levels firm; its liquid assets are placed primarily in the New York Federal Reserve Bank.
For the seventh year in a row, BBVA México's Corporate and Investment Banking unit reasserts its leadership position in the Mexican corporate debt market, attaining a 23% market share in 2021. The bank has been able to seize windows of opportunity, connecting investors with high-value added transactions; it also continues to expand and diversify its client base, originating, structuring and placing different types of assets.
---
BBVA México acompaña al Banco Latinoamericano de Comercio Exterior (Bladex) en la reapertura de su emisión por 3,000 mdp adicionales
BBVA México, participó como Intermediario Colocador en la reapertura de la emisión de Certificados Bursátiles del Banco Latinoamericano de Comercio Exterior, S.A. ("Bladex 21") por un monto de 3,000 millones de pesos, a un plazo de 2.8 años aproximadamente y tasa variable. El monto agregado de la emisión asciende a 6,000 millones de pesos. Esta exitosa colocación obtuvo una sobredemanda de 1.40 veces el monto máximo convocado.
Se contó con una amplia base de inversionistas locales, lo que permitió obtener una tasa de TIIE 28 + 19 puntos base, en línea con la sobretasa obtenida en la emisión anterior, el menor en la historia de Bladex para un formato comparable. Esta emisión recibió una calificación de "mxAAA" por S&P y de "AAA(mex)" por Fitch.
Esta transacción representa la reapertura de la emisión realizada en noviembre 2021, realizada al amparo del programa CB de corto y largo plazo por un monto de hasta 25,000 millones de pesos con carácter de revolvente. Con esta operación, Bladex reafirma la calidad de su cartera y le permitirá mantener la naturaleza a corto plazo de sus créditos con la alta calidad de su base de clientes y la diversificación regional.
La estructura distintiva y los fundamentos del negocio de Bladex respaldan su sólida franquicia a través de la región Latinoamericana. La compañía ha desarrollado una sólida franquicia con más de 40 años de experiencia, a través de una amplia presencia en América Latina y un profundo conocimiento de los riesgos y oportunidades de la región. La estructura accionaria única de la compañía refuerza el gobierno corporativo del Banco y fomenta una integración regional, enfocada en clientes de primer nivel y con participación en los sectores estratégicos de cada país. Cuenta con una capacidad comprobada para asegurar fondeo y mantener firmes niveles de liquidez; los activos líquidos se colocan principalmente en el Banco de la Reserva Federal de Nueva York.
Por séptimo año consecutivo la Banca Corporativa y de Inversión de BBVA México reafirma su posición de liderazgo en el mercado de deuda corporativa mexicano con una cuota de mercado de 23% en 2021. La institución bancaria ha aprovechado las ventanas de oportunidad, acercando a los inversionistas a operaciones de alto valor agregado; además, continúa ampliando y diversificando su base de clientes, originando, estructurando y colocando diferentes tipos de activos.