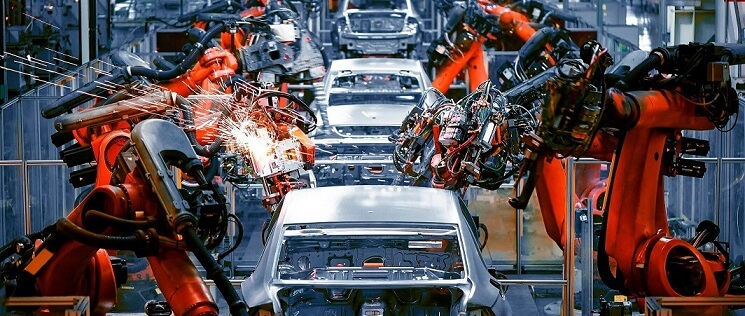 15 October 2021
BBVA México stands by Toyota Financial Services Mexico in a new MXN 2 billion issue
Spanish version bellow
On October 11, BBVA Mexico acted as Lead Underwriter in an issuance of long-term notes by Toyota Financial Services México (TFSM) for a total of MXN 2 billion. The deal marks the company's return to the securities market after almost 4 years.
The issue was placed in two tranches, under a "communicating vessels" mechanism:
TOYOTA 21: MXN 1 billion at a floating rate, at 3 years, with an average life of 2.5 years. Placed at a price of 24 bp over the 28-day TIIE.
TOYOTA 21-2: MXN 2 billion at a fixed rate at 4.5 years, with an average life of 4.0 years. Placed at a price of 65 bp over the MBono, a fixed coupon of 7.62%.
Total demand for the issuance was MXN 10.81 billion, a bid-to-cover ratio of 5.40 times, reflecting strong interest in TFSM after a number of years of absence from the local debt market as well as the company's solid financial position and the high liquidity prevailing among local investors.  The proceeds will be used to roll over liabilities and fund working capital.
The issuance was rated 'AAA(mex)' by Fitch and 'mxAAA' by S&P, the highest rating by each of these agencies on a local scale.
The book had bidders from across the base of local investors, particularly AFORES, mutual funds, insurance companies, brokerage firms, treasuries, private banks, and others.
The Toyota brand has a close to 20-year track record in the Mexican market, and has built a position as one of the leading brands in Mexico and the world.
BBVA thanks Toyota for the privilege of serving as lead underwriter in this return to the local market in an outstanding deal, and reiterates its commitment to continue supporting the company in all its major projects.
---
BBVA México acompañó a Toyota Financial Servicies México en su nueva emisión por 2 mil millones de pesos
El pasado 11 de octubre, BBVA México actuó como Intermediario Colocador en la emisión de Certificados Bursátiles a largo plazo de Toyota Financial Services México (TFSM) por un monto de $2,000 millones de pesos. Con esta operación se marca el regreso de la compañía al mercado bursátil después de hace casi 4 años.
Esta transacción consistió en dos tramos colocados en vasos comunicantes:
TOYOTA 21: $1,000 millones de pesos a tasa variable a 3 años, con vida media de 2.5 años. Se colocó a un precio de TIIE 28 días + 24 puntos base.
TOYOTA 21-2: $1,000 millones de pesos a tasa fija a 4.5 años, con vida media de 4.0 años. Se colocó a un precio de MBono + 65 puntos base, cupón fijo de 7.62%.
Esta operación contó con una demanda total de $10,808 millones de pesos, 5.40 veces el monto colocado, la cual se explica por el interés que despertó TFSM tras varios años de ausencia en el mercado local de deuda, así como la sólida posición financiera de la compañía y la alta liquidez que existe entre los inversionistas locales.
El destino de los fondos será el refinanciamiento de pasivos y el financiamiento de capital de trabajo.
La emisión recibió una calificación de 'AAA(mex)' por Fitch y 'mxAAA' por S&P, las máximas por cada agencia en escala local.
El libro contó con participantes de toda la base de inversionistas locales, destacando la participación de Afores, Fondos de Inversión, Aseguradoras, Casas de Bolsas, Tesorerías, Bancas Privadas, entre otros.
La marca Toyota cuenta con cerca de 20 años en el mercado mexicano, consolidando su posicionamiento como una de las marcas líderes en México como en el mundo.
BBVA agradece a Toyota el habernos seleccionado como Intermediario Colocador para acompañarlo en su regreso al mercado local con esta sobresaliente operación, y reitera su compromiso en continuar apoyando a la compañía en sus grandes proyectos.