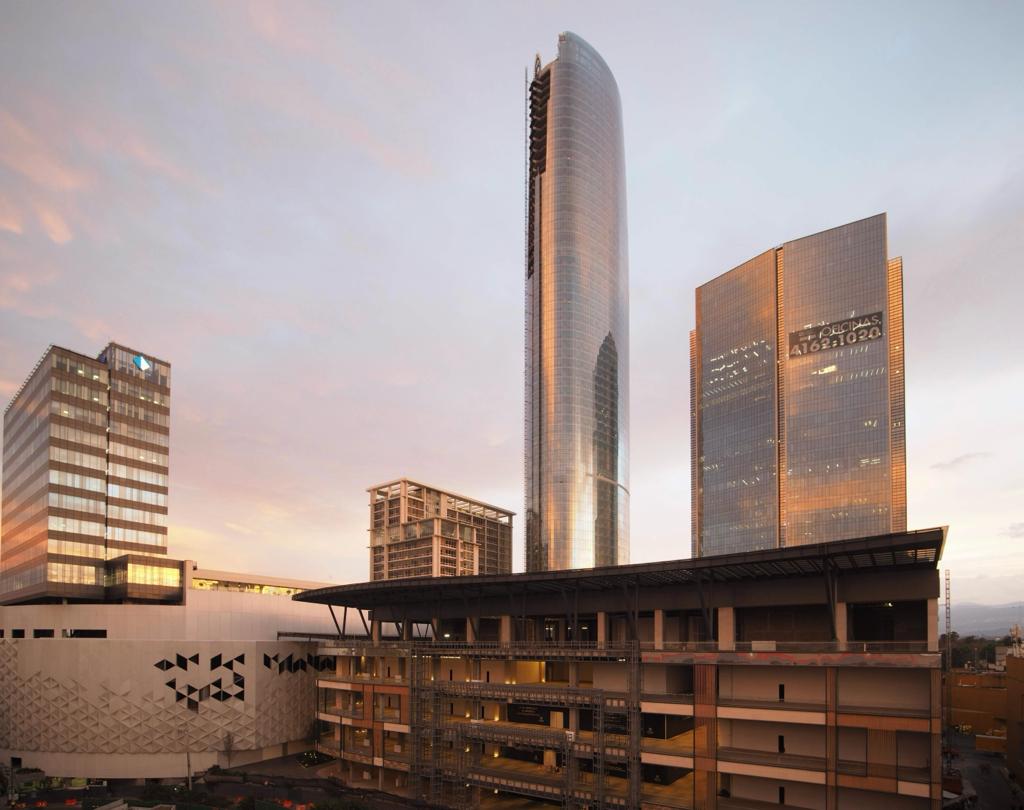 08 April 2022
BBVA participates in 6-billion-Mexican peso Green Financing deal for Fibra UNO
Spanish version below
BBVA Mexico participated with other financial institutions in securing green financing of the current debt of Fibra Uno's Mitikah project for 6 billion Mexican pesos.
FUNO, the first and largest REIT in Mexico and Latin America, began building the mixed-use Mitikah project in 2017. It includes the development of more than 466,000 m2 of residential, retail and office space.  The 267-meter high Mitikah Tower, totaling 64 floors and 675 units, is the tallest residential building in Mexico City.  Moreover, Mitikah will have more than 100,000 m2 of Gross Leasable Area (GLA) designated for retail, and more than 280,000 m2 of GLA for office spaces.
Based on the excellent performance of this project, FUNO chose to refinance existing debt to extend the term and improve its financing conditions.
The rollover also presented an opportunity to mark the credit facility as "green" and link the Mitikah project to sustainability, with the goal of receiving EDGE (Excellence in Design for Greater Efficiencies) sustainable certification for the Mitikah complex.
We are grateful to Fibra UNO for inviting us to participate in this significant transaction, through which we reiterate our commitment to supporting companies that work for Mexico's growth and development.
---
BBVA participa en financiamiento verde a Fibra UNO por $6,000 millones de pesos
BBVA México en conjunto con otras instituciones financieras formalizaron el refinanciamiento verde de la deuda actual del proyecto Mitikah de Fibra UNO por $6,000 millones de pesos.
FUNO, la primer y más grande FIBRA de México & Latinoamérica, comenzó con la construcción del proyecto de usos-mixtos Mitikah en 2017, el cual contempla el desarrollo de más de 466,000 m2 de espacios residenciales, comerciales y oficinas. La Torre Mitikah, con 267 metros de altura, 64 pisos y 675 unidades, se ha convertido en la edificación residencial más alta de la Ciudad de México. Además, el Proyecto Mitikah contará con más de 100,000 m2 de ABR (Área Bruta Rentable) dentro del centro comercial, así como más de 280,000 m2 de ABR para oficinas.
A raíz del excelente desempeño del Proyecto, FUNO optó por refinanciar el crédito existente para ampliar el plazo y mejorar las condiciones del financiamiento.
Asimismo, se aprovechó el refinanciamiento para marcar el crédito como verde y vincular el Proyecto Mitikah a la sostenibilidad, donde el objetivo será la consecución de certificaciones sustentables EDGE (Excellence in Design for Greater Efficiencies por sus siglas en inglés) para los edificios de Mitikah.
Agradecemos a Fibra UNO el habernos invitado a participar en esta importante transacción, con la cual reiteramos nuestro compromiso de seguir apoyando empresas que promuevan el crecimiento y desarrollo en México.