27 June 2022
BBVA provides financing to RLH for the Hotel One&Only Mandarina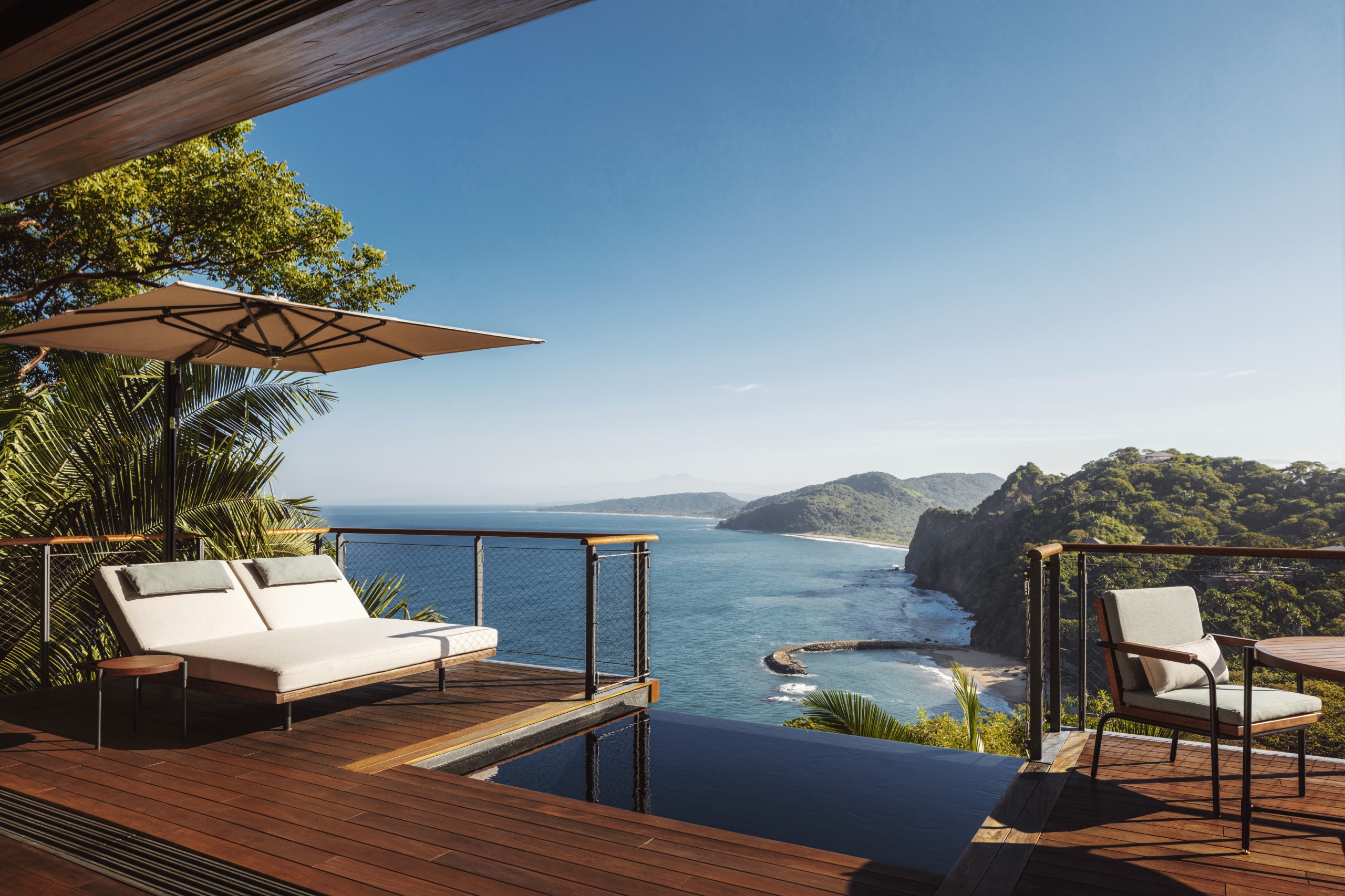 BBVA otorga financiamiento a RLH para el Hotel One&Only Mandarina
BBVA México se enorgullece en anunciar el exitoso cierre del financiamiento del Hotel One&Only Mandarina de RLH. El hotel está ubicado sobre 34 hectáreas de la costa tropical-montañosa de la Riviera Nayarit. El One&Only Mandarina es un hotel de ultra-lujo y cuenta con amenities como Spa, Club de polo y ecuestre, Club de playa, 3 albercas, 3 restaurantes entre los que destaca Carao a cargo del renombrado chef Enrique Olvera.
El activo cuenta con 105 habitaciones, las cuales todas son unidades independientes con piscinas privadas ubicadas a lo largo de un volcán extinto. El Hotel inició operaciones en noviembre 2020 y ha tenido un extraordinario desempeño desde su apertura.
BBVA financió la totalidad del crédito a un plazo de 7 años y realizó la cobertura de la tasa en esta operación.
Agradecemos a RLH por la confianza depositada en BBVA, que actuó como único banco en esta importante transacción, con la cual reiteramos nuestro compromiso de seguir apoyando empresas que promuevan el crecimiento y desarrollo en México.
BBVA provides financing to RLH for the Hotel One&Only Mandarina
BBVA México is proud to announce the successful completion of a deal to finance RLH's Hotel One&Only Mandarina. The hotel is located on 34 hectares of mountainous tropical coastline in Mexico's Riviera Nayarit. The Hotel One&Only Mandarina is an ultra-luxury hotel with amenities like a spa, polo and riding club, beach club, three pools, and three restaurants, including Carao, headed by world-famous chef Enrique Olvera.
Each of the hotel's 105 units are independent, with private pools nestled around an extinct volcano. The hotel opened its doors in November 2020 and has shown extraordinary performance since then.
BBVA funded the entire loan at a term of 7 years, accompanied by an interest-rate hedge.
We are grateful to RLH for its trust in BBVA, which was the sole bank in this significant transaction. With this, we reiterate our ongoing support for companies that drive Mexico's development and growth.