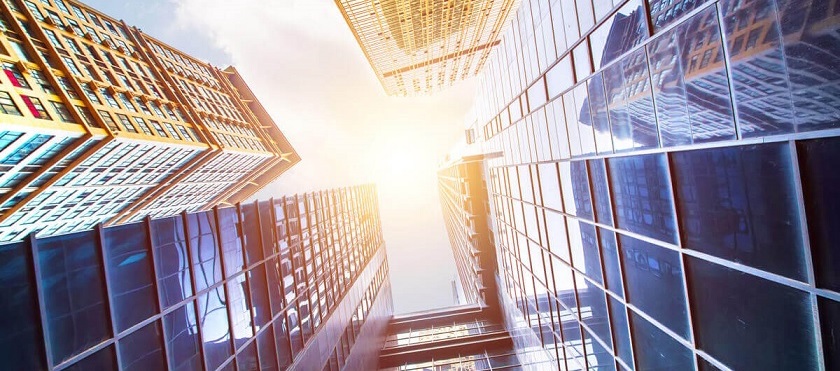 21 October 2021
Fideicomiso Hipotecario successfully places Mortgage-Backed Notes with the support of BBVA México
Spanish Version below
Fideicomiso Hipotecario (FHipo) successfully completed an issue of long-term Mortgage-Backed Notes for MXN 3 billion.  This deal further strengthens its leadership position in the Mexican mortgage industry.
BBVA Mexico served as Lead Underwriter and Structuring Agent on the deal, which was a structured issue under a trust arrangement, backed by collection rights on mortgage loans originated and administered by Infonavit under the "Infonavit Más Crédito" program, aimed at workers who had already received and paid off their first Infonavit mortgage.
The notes were issued in a single series at a fixed nominal rate, and will pay a monthly coupon of 8.96% (163 bp over the MBono rate). The spread on the deal was 7 basis points lower than the initial price previously released to the market (IPT).
The Issue has a legal term of 30 years and bimonthly principal payments based on a target haircut of 14%, resulting in an expected term of 15 years and modified duration of approximately 5 years.
The proceeds of the Issue will be used to acquire a portfolio of mortgage loans that will make up the trust equity and will serve as payment source for the issue.
Total demand for the deal was MXN 4.03 billion, a bid-to-cover ratio of about 1.34 times, and the securities were placed across a broad base of investors, including AFOREs, development banks and decentralized agencies.
FHipo is the first real-estate investment trust in Mexico through which the investing public can access attractive returns in the Mexican mortgage industry through a liquid, transparent, publicly traded vehicle.
BBVA México reaffirms its leadership in the mortgage industry and thanks FHipo for having selected it as Lead Underwriter and Structuring Agent to assist it in this outstanding deal, reiterating its commitment to stand beside the company in future major projects.
---
Fideicomiso Hipotecario colocó exitosamente Certificados Bursátiles Fiduciarios acompañado por BBVA México
Fideicomiso Hipotecario (FHipo) colocó exitosamente Certificados Bursátiles Fiduciarios de largo plazo por $3,000 millones de pesos. Con esta transacción, continúa abonando a la consolidación de su posición de liderazgo en el sector hipotecario en México.
En esta operación BBVA México participó como Intermediario Colocador y Agente Estructurador y consistió en una emisión estructurada realizada al amparo de un fideicomiso, la cual estará respaldada por derechos de cobro sobre créditos hipotecarios originados y administrados por el Infonavit bajo el programa "Infonavit Más Crédito", destinado a trabajadores que ya han ejercido y liquidado su primer crédito hipotecario Infonavit.
El monto se emitió en una serie única a tasa fija nominal, la cual pagará un cupón de 8.96% (MBono + 163 puntos base) con periodicidad mensual. La sobretasa de la transacción resultó 7 puntos base por debajo del precio inicial liberado previamente al mercado (IPT).
La Emisión cuenta con un plazo legal de 30 años y amortizaciones de principal bimestrales con base en un Aforo Objetivo de 14%, resultando en un plazo esperado de 15 años y duración modificada de 5 años, aproximadamente.
Los recursos de la Emisión serán utilizados para la adquisición del portafolio de créditos hipotecarios que formará el patrimonio del fideicomiso, el cual servirá como fuente de pago de la Emisión.
La transacción contó con una demanda total de $4,029 millones de pesos, 1.34 veces aproximadamente el monto colocado, y se contó con una amplia base de inversionistas entre los que destacan: Afores, Bancas de Desarrollo y Organismos Descentralizados.
FHipo es la primera fibra hipotecaria en México a través de la cual el público inversionista puede acceder a retornos de capital atractivos del sector hipotecario mexicano mediante un vehículo líquido y transparente que cotiza en el mercado de valores.
BBVA México reafirma su liderazgo en el segmento hipotecario y agradece a FHipo el haberlo seleccionado como Intermediario Colocador y Agente Estructurador para acompañarlo en esta sobresaliente operación, y reitera su compromiso en continuar apoyando a la compañía en sus grandes proyectos.