23 March 2022
Grupo Aeroportuario del Pacífico floats successful note offering accompanied by BBVA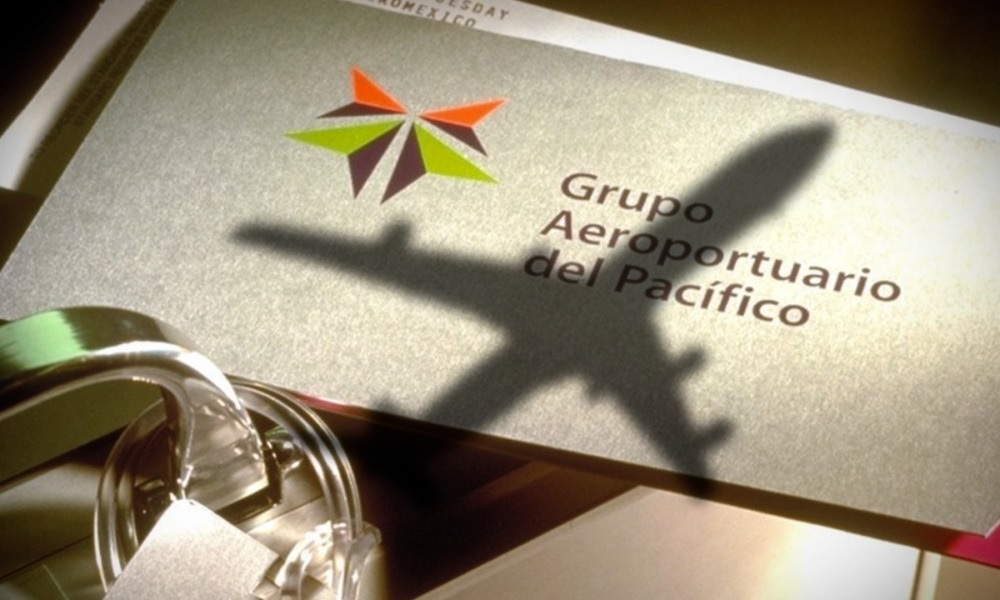 Grupo Aeroportuario del Pacífico
floats successful note offering
accompanied by BBVA
BBVA México participated as underwriter in the recent successful offering of securities certificates by Grupo Aeroportuario del Pacífico (GAP) for a total of MXN5.0 billion pesos.
The deal involved two tranches: a 5-year floating-rate note placed at 18bp over the TIIE, and a 10-year fixed-rate note placed at 99bp over the MBono (coupon of 9.67%).  The prices achieved in this offering were considerably lower than the 2021 issue and represented the lowest fixed-rate issue in history for this company, in terms of the spread.
The offering was met by strong market demand totaling MXN16.14 billion (a bid-to-cover ratio of 3.23x). The issue was rated mxAAA by S&P and Aaa.mx by Moody's. The book was placed among a broad range of investors, including Afores, mutual funds, money desks, insurance companies, private banks and others.
BBVA México congratulates Grupo Aeroportuario del Pacífico for the success of this sizeable transaction and thanks it for the opportunity to participate as underwriter.
Grupo Aeroportuario del Pacífico colocó
exitosamente Certificados Bursátiles
acompañado por BBVA
BBVA México participó como intermediario colocador en la exitosa transacción de Certificados Bursátiles de Grupo Aeroportuario del Pacifico (GAP) por un monto total de MXN5,000 millones de pesos.
La transacción consistió en dos bonos; uno a 5 años a tasa flotante, colocado a TIIE+ 18 pbs y un segundo tramo a tasa fija, a 10 años, colocado a Mbono + 99pbs (cupón de 9.67%). Los precios logrados se ajustaron considerablemente respecto a la transacción anterior ejecutada en 2021, siendo la emisión a tasa fija la más baja históricamente para la compañía, en términos de spread.
La transacción se vio marcada por una fuerte demanda del mercado de MXN$16,144mm (3.23x el monto asignado). La emisión recibió la calificación mxAAA por S&P y Aaa.mx por Moody's. El libro contó con una extensa participación de inversionistas, entre los que participaron Afores, fondos de inversión, mesas de dinero, aseguradoras, bancas privadas y otros.
BBVA México Felicita a Grupo Aeroportuario del Pacifico por tan relevante operación y agradece el habernos invitado a participar como intermediario colocador.