09 October 2021
Grupo Bimbo makes its debut in Sustainable finance with the Renewal of its Committed Revolving Credit Facility, through a Sustainability-Linked Loan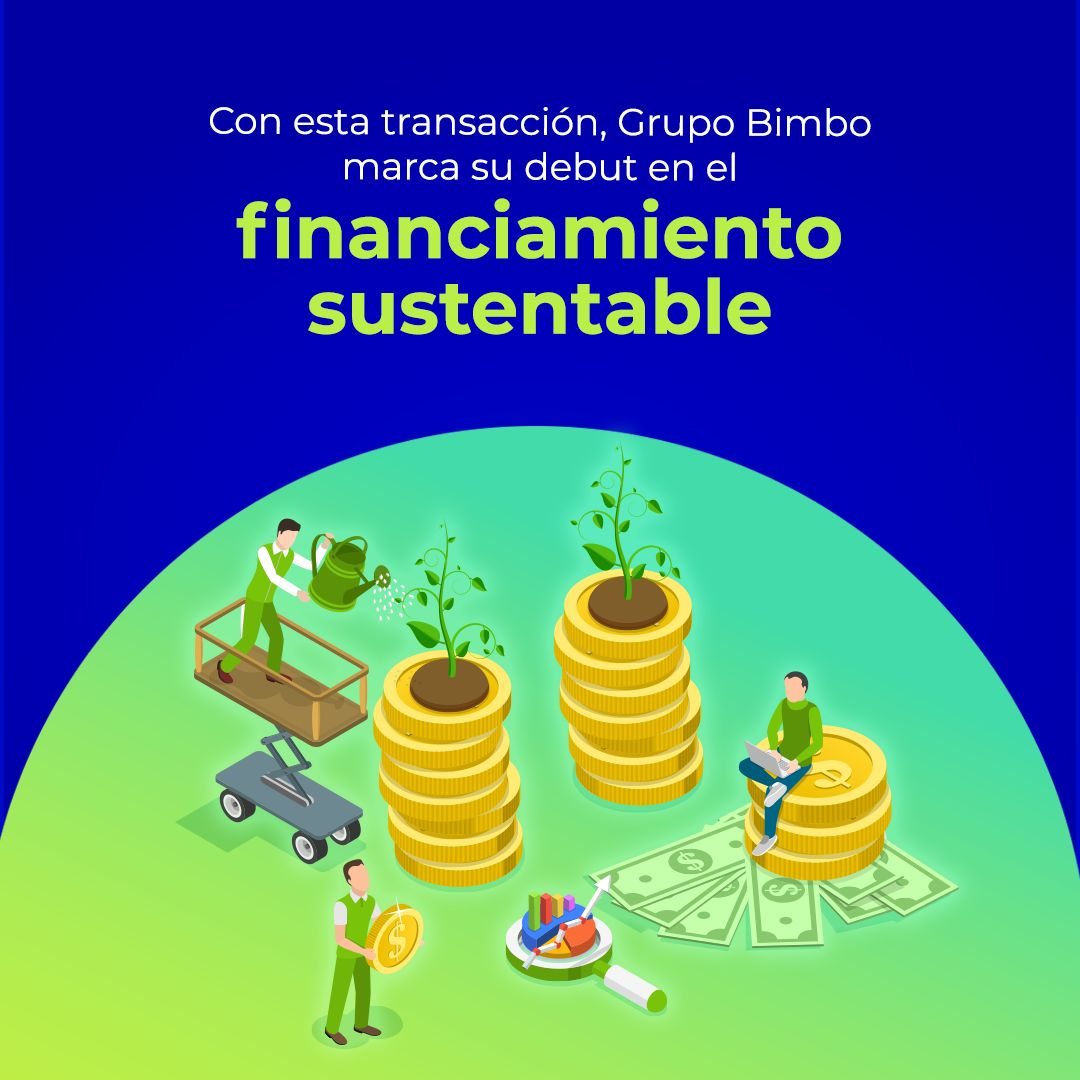 (Spanish version below)
Grupo Bimbo makes its debut in Sustainable finance with the Renewal of its Committed Revolving Credit Facility, through a Sustainability-Linked Loan
BBVA Mexico participated as Administrator Agent and Sustainable Co-Agent in Grupo Bimbo's first Sustainable Finance deal for USD 1.75 billion, assisting the client in all the necessary aspects of this extraordinary transaction.
Grupo Bimbo is a leading bakery company, the largest in the world, and also a major player in the snacks industry. It has 202 bakery plants and around 1,600 sales centers located in 33 countries of the Americas, Europe, Asia and Africa. With this deal, Grupo Bimbo makes its debut into the field of sustainable finance and reiterates its growing interest in preserving and improving the environment, focused on two areas: energy and water, both of them part of the Company's sustainability trajectory.
The transaction extends the maturity of the previous RCF to 2026, giving Grupo Bimbo substantial flexibility and liquidity and confirming its relationship with its syndicate of banks.
We thank Grupo Bimbo for inviting us to participate in this important transaction, which once again demonstrates our commitment to supporting companies who help drive the growth and development of Mexico.
---
Grupo Bimbo debuta en Financiamiento Sustentablwe con la Renovación de su Línea de Crédito Revolvente Comprometida, a través de un Préstamo Vinculado a la Sustentabilidad
BBVA México participó como Agente Administrador y Co-Agente Sustentable en el primer Financiamiento Sustentable de Grupo Bimbo por un monto de 1,750 millones de dólares, acompañando así las necesidades del cliente para completar esta extraordinaria transacción.
Grupo Bimbo es la empresa de panificación líder y más grande del mundo, así como un jugador relevante en snacks. Cuenta con 202 panaderías y otras plantas y alrededor de 1,600 centros de ventas localizados en 33 países de América, Europa, Asia y África.  Con esta transacción, Grupo Bimbo marca su debut en temas de financiamiento sustentable y reitera su creciente interés en la preservación y mejora del medio ambiente, incluido el enfoque en dos áreas: energía y agua, las cuales son parte de la trayectoria de sustentabilidad de la Compañía.
Esta operación extiende el vencimiento del RCF anterior hasta el 2026, brindando amplia flexibilidad y liquidez a la Compañía y con ello reafirmar la relación de Grupo Bimbo con su sindicato de bancos.
Agradecemos a Grupo Bimbo el habernos invitado a participar en esta importante transacción, con la cual reiteramos nuestro compromiso de seguir apoyando empresas que promuevan el crecimiento y desarrollo en México.