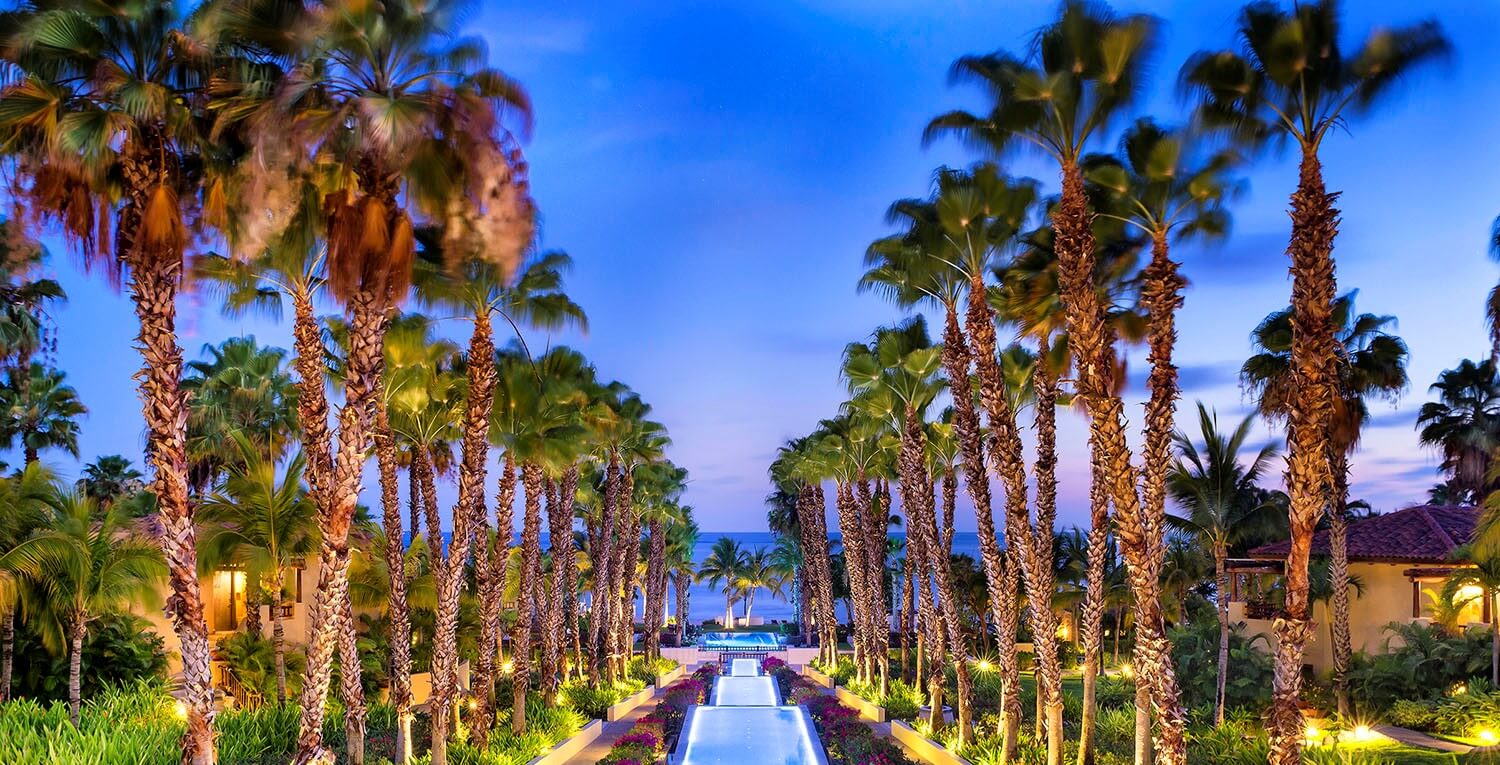 02 July 2021
Vertex Real Estate Investors and Grupo MRP successfully close the acquisition of The St. Regis Punta Mita Hotel Resort, in the Riviera Nayarit
(Spanish version below)
BBVA Mexico participated as the sole structuring bank in the bilateral financing for the acquisition of the St. Regis Punta Mita Hotel Resort and supported the client's needs to complete this extraordinary transaction.
Vertex Real Estate is a private equity fund manager that specializes in the luxury segment of the Mexican real estate sector where has been awarded for its previous investments in luxury hotels in Los Cabos and Mexico City. The company has an extensive experience in the hospitality industry. With this transaction, Vertex consolidates its successful hotel strategy within the luxury segment in Mexico to capitalize on the growing opportunity that exists in the country in this segment of the industry.
In addition, MRP is a leading alternative asset manager in different strategies; leader in Mexico with more than US$3.4 billion of managed equity.
The St. Regis Punta Mita hotel is located within the exclusive and luxurious Punta Mita master plan in Punta de Mita, Nayarit, Mexico. The hotel has 120 guest rooms and suites, and will continue to be operated by Marriott International under a long-term management agreement. The new owners have defined a plan to renovate and reposition the property located on Mexico's Pacific coast.
We thank Vertex and MRP for inviting us to participate in this important transaction, with which we reiterate our commitment to continue supporting companies that promote growth and development in Mexico.
---
Vertex Real Estate Investors  y Grupo MRP cierran exitosamente la adquisición del Hotel St. Regis Punta Mita, en la Riviera Nayarit
BBVA México participó como único banco estructurador en el financiamiento bilateral para la adquisición del St. Regis Punta Mita Hotel Resort y acompañó en las necesidades del cliente para completar esta extraordinaria transacción.
Vertex Real Estate es una gestora de fondos de capital privado especializada en el segmento de lujo del sector inmobiliario mexicano donde ha sido galardonada por sus inversiones previas en hoteles de lujo, en Los Cabos y Ciudad de México. La compañía cuenta con una amplia experiencia en el Sector Hotelero. Con esta transacción, Vertex consolida su exitosa estrategia hotelera dentro del segmento de lujo en México para capitalizar la creciente oportunidad que existe en el país en este segmento de la industria.
Asimismo, MRP es un administrador de activos alternativos en diferentes estrategias, líder en México, con más de US$ 3.4 billones de capital administrado.
El St. Regis Punta Mita está ubicado dentro del exclusivo y lujoso plan maestro de Punta Mita en Punta de Mita, Nayarit, México. El hotel cuenta con 120 habitaciones y suites; y continuará siendo operado por Marriott International bajo un contrato de administración de largo plazo. Los nuevos propietarios han definido un plan para renovar y reposicionar la propiedad ubicada en el Pacífico mexicano.
Agradecemos a Vertex y MRP el habernos invitado a participar en esta importante transacción, con la cual reiteramos nuestro compromiso de seguir apoyando empresas que promuevan el crecimiento y desarrollo en México.