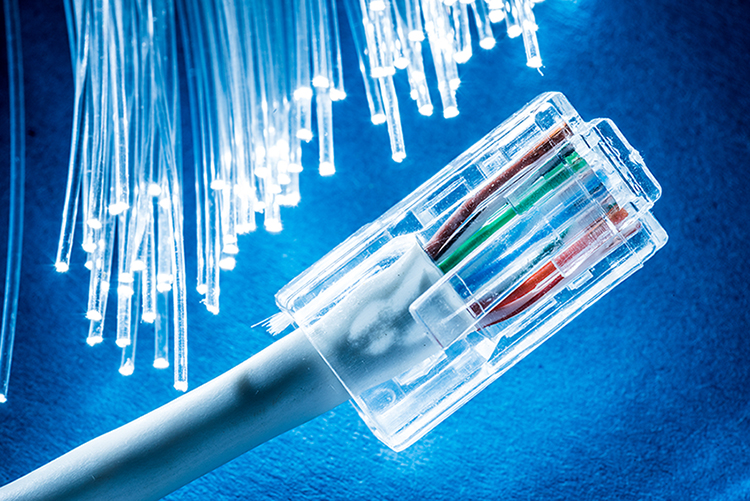 03 June 2022
BBVA acted as Underwriter and Bookrunner in UK's largest Fiber Project Finance ever, CityFibre's GBP 4.9bn financing
Digitalization is one of BBVA's strategic pillars, and within its strategy BBVA has underwritten the largest Project Finance deal in the FTTH (fibre to the home) sector in the UK supporting key clients like Goldman Sachs, Antin and Mubadala.
---
CityFibre, the UK's largest independent carrier-neutral Full Fibre platform, on the 1st of June has confirmed  a debt package totalling GBP 4.9bn. These facilities represent one of the largest single financings dedicated to Full Fibre deployment across Europe and fully funds CityFibre's rollout to almost a third of the UK market by 2025.
The new banking facilities see CityFibre's Full Fibre infrastructure platform now backed by BBVA. The debt raise is underwritten by BBVA, NatWest, Société Générale, Crédit Agricole CIB, Intesa Sanpaolo, ING and SEB; with ABN AMRO, Lloyds Bank and M&G Investments, the international asset manager, joining as core lenders.
Also participating as a core lender is the recently established UK Infrastructure Bank (UKIB), recognising CityFibre's contribution to critical national infrastructure deployment and the Government's levelling up programme.
The financing follows £1.125bn in equity investments that CityFibre has closed in the last ten months from two new investors, Mubadala and Interogo Holding as well as from existing investors Antin Infrastructure Partners and the Infrastructure business within Goldman Sachs Asset Management.
One of BBVA's strategic pillars is to support digitization, which requires huge investments in infrastructure, being essential the deployment of fibre optic, as well as the increase in data centres and telecommunications towers.
Within this framework, in 2022 BBVA has participated as MLA in the most relevant project finance deals in the sector, supporting the deployment of fibre to the home in Europe (Italy, Germany, France, UK), working with important clients as Bouygues Telecom, Vauban, Deutsche Telekom , IFM, CDP, Macquarie, EQT, Omers, Goldman Sachs, Antin, Mubadala. BBVA  in 2022 has committed to date a financing amount of around EUR 1.3bn, being one of the most active and relevant banks in the sector in Europe.