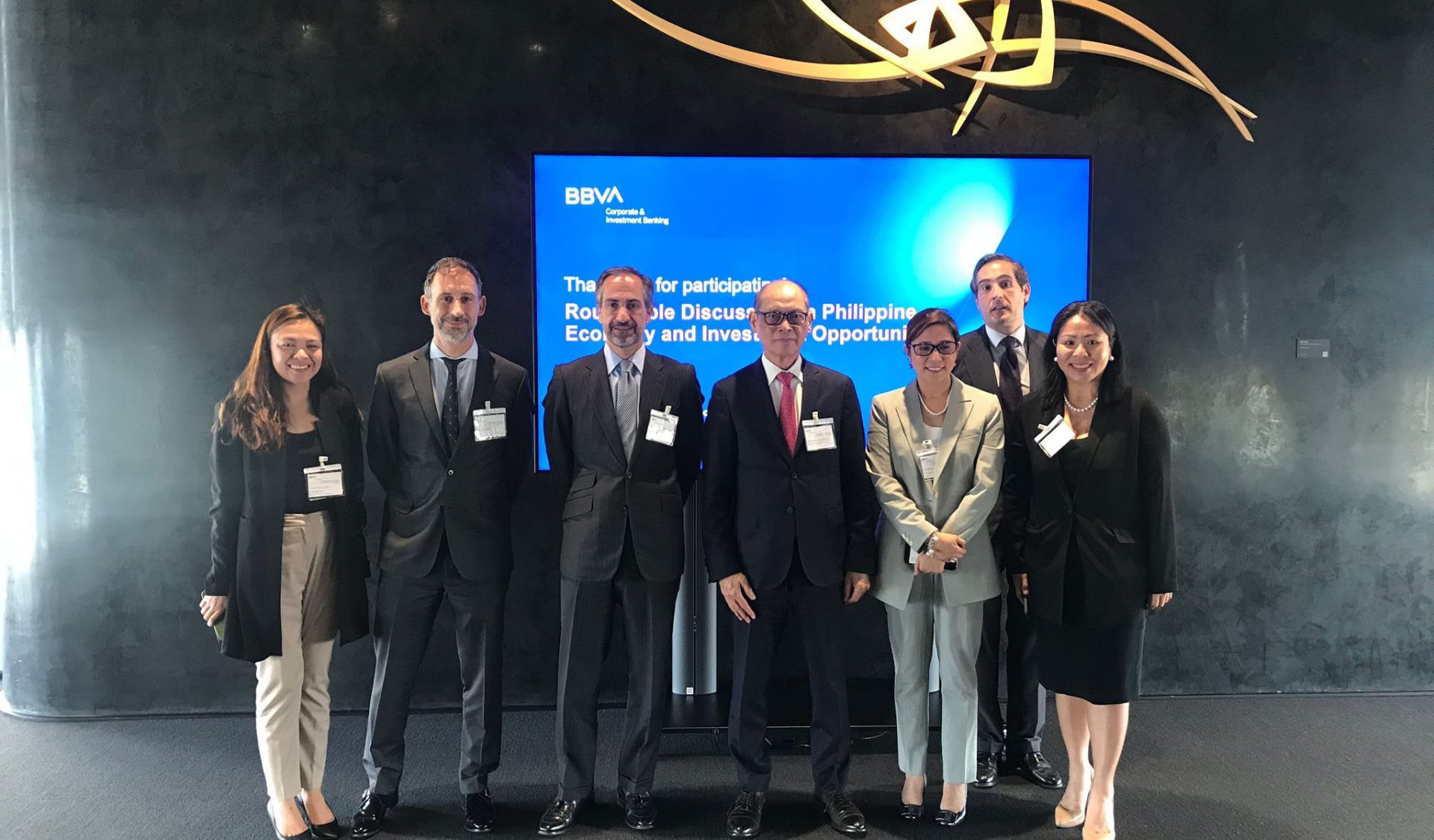 31 May 2022
BBVA hosts in its headquarters of Madrid a roundtable for Bangko Sentral ng Pilipinas (BSP)
Today, 30th of May 2022, BBVA had the opportunity to host in its headquarters of Madrid (La Vela) a roundtable for Bangko Sentral ng Pilipinas (BSP), several Spanish companies with interest in this South-East Asian country, companies from the Philippines as well as BBVA Singapore.
---
The BSP delegation was led by the Governor Mr. Benjamin E. Diokno, along with other senior level representatives, that presented in the first part of the session the prospects from the Philippine economy in terms of post-pandemic recovery, public policies implemented, expected growth, debt and international reserves, and sustainability among others.
Companies from different sectors were represented in the session: energy, construction, food & beverages, IT services, engineering, public sector, etc. After the comprehensive intervention by the Governor the floor was opened to the quorum for Q&A, where relevant questions around investment opportunities in the Philippines were addressed by the Governor and PTIC Commercial Counsellor Nicanor S. Bautista.
BBVA would like to thank the Philippine delegation and all Spanish and Philippine entities that participated in the session. After two very difficult years marked by the Covid-19 pandemic, it is a pleasure to organize once again on-site events where value-added propositions for BBVA clients can be openly discussed.