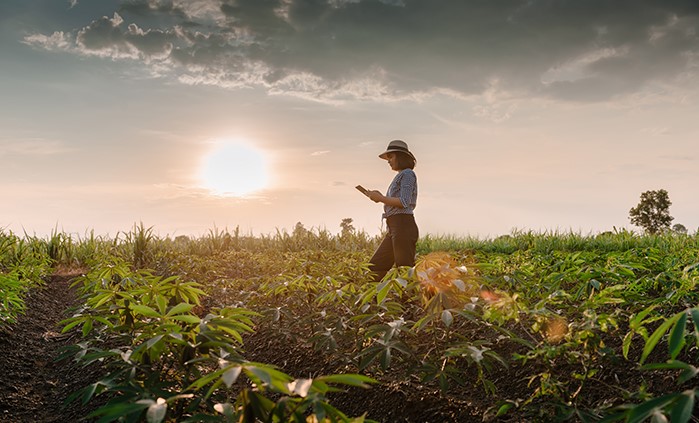 13 July 2022
BBVA leads a new sustainability-linked loan of Chinese agribusiness giant COFCO International
BBVA, acting as sole global coordinator and joint sustainability coordinator, advised COFCO International, the overseas agriculture business platform of China's largest food and agriculture company COFCO Corporation, on the structuring and syndication of its core bank financing.
---
The new USD1.6 billion sustainability-linked revolving credit facilities comprise a 1-year tranche and a 3-year tranche. Nineteen banks from Asia, Europe and the Americas joined in following a successful execution process with an oversubscription of over two times. BBVA was selected among COFCO International's relationship banks as sole global coordinator. BBVA also served as joint sustainability coordinator, alongside SMBC and Bank of China (HK), as well as documentation agent and facility agent.
The transaction is in line with COFCO International's ambitious and comprehensive approach to sustainability and yet another demonstration of BBVA's commitment to help its clients transition towards a more sustainable future. The margin of the facility is linked to three KPIs: one comprehensive indicator, the ESG Management Score assigned by Sustainalytics as well as two other indicators which are of great relevance to the business activities and sustainability strategy of the company, the traceability and social-environmental screening of its Brazil soy supplies.
The selection of these KPIs demonstrates COFCO International's progression through the stages of its sustainability journey, further reinforcing the company's commitment to sustainability. As the leading sustainability performer in its industry, COFCO International announced its first sustainability-linked facility in July 2019, which was the largest sustainability-linked loan for a commodity trader at that moment, and a second sustainability linked loan in September 2021.
"At BBVA, we actively promote sustainable finance and are very keen to accompany our partners in their transition", said Hedi Ben Salem, Head of Corporate Lending for Europe & Asia. "Thanks to our successive global and sustainability coordinator mandates, we have had the opportunity to witness first-hand the company's great progress in its transition strategy. We have been honored to once again closely work with the COFCO International team to design and arrange this new sustainability-linked loan which not only highlights the group's ongoing commitment towards sustainability but also consolidates its industry leadership in this field."
"When we initiate discussions with banks on any potential financing transaction, we discuss the potential use of the facility and our general initiatives for sustainability projects. Then, together with the Sustainability Coordinators, we do a deep dive on various sustainability initiatives, future plans and their alignment with the business strategy of the company.  Banks also keep track of the public commitments made by the company management. The KPIs and targets are defined based on extensive discussions with lending financial institutions," Vivek Sharma, Group Head of Financing for COFCO International, explains.