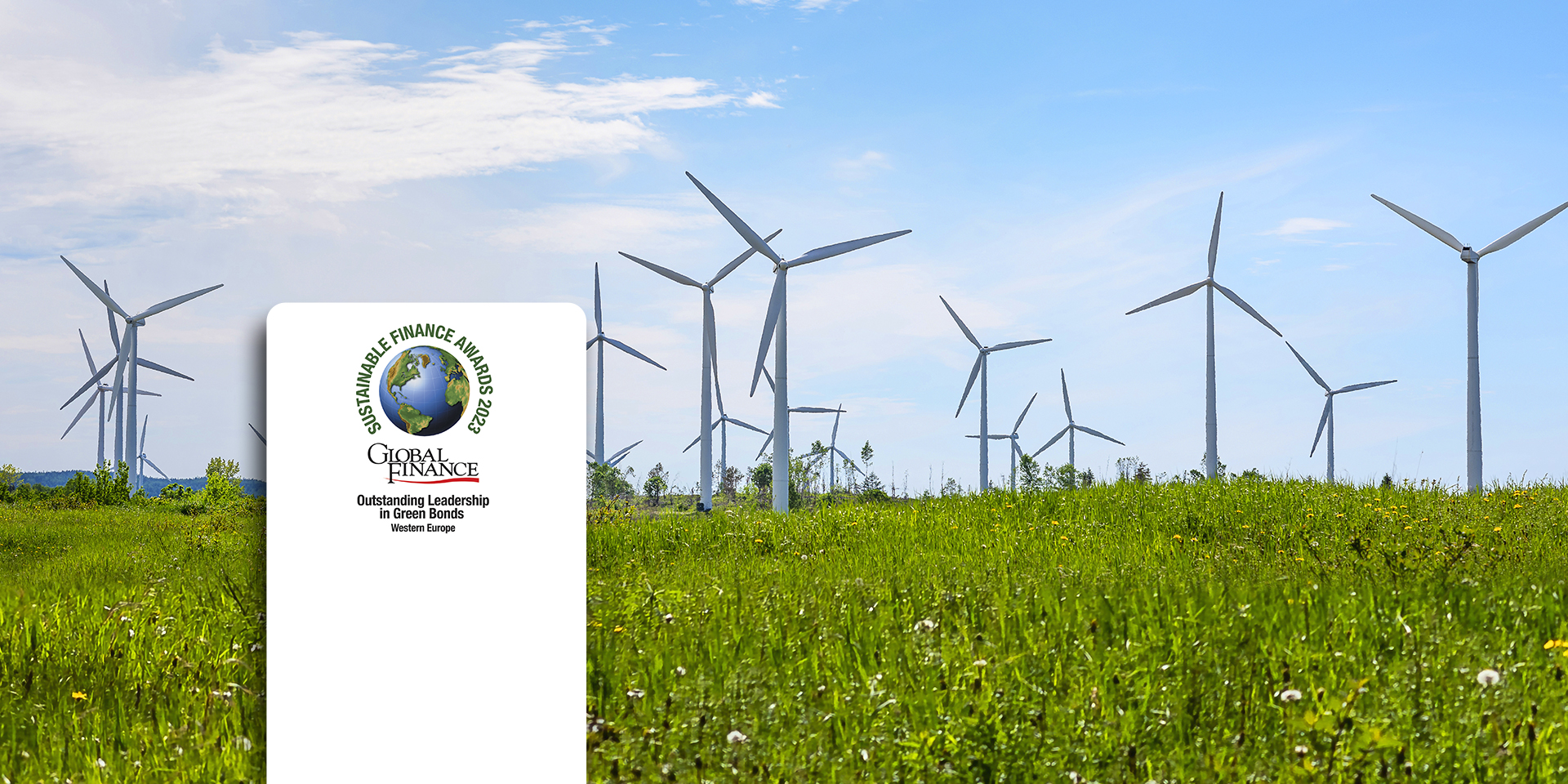 29 June 2023
BBVA recognized as a leading bank in green bonds in Western Europe
For the second year in a row, BBVA has been given the "Outstanding Leadership in Green Bonds in Western Europe" award by the prestigious Global Finance magazine in its Sustainable Finance Awards 2023. BBVA also received two other awards for its work in Latin America.
---
Once again, BBVA's commitment to sustainability has been recognized in the capital markets through the "Outstanding Leadership in Green Bonds in Western Europe" award granted by Global Finance. In the last 18 months, the bank has remained focused on assisting its clients in their energy transition and transformation, playing an important role as an advisor and underwriter of green, social, sustainable bonds, and bonds linked to environmental indicators in Europe, Latin America, Asia and the USA
This award is a testament to the excellent performance of BBVA CIB's teams during the current year, materialized in a significant increase in ESG bond issuances. During the first quarter of 2023, the total volume disintermediated by BBVA was €3.166 billion, through 35 ESG bond issues. This figure represents an increase in disintermediated volume of 174% compared to the same period in 2022.
Sustainability has been a key element in the bank's bond strategy for several years. BBVA has participated in relevant deals, such as the first issuance of a green bond by the European Investment Bank (EIB) in 2007, while actively contributing to the development of this market since 2014 (when the recommendations for the structuring of this type of bond were published). It also participated in more than 300 issuances and through different working groups under ICMA and other initiatives (BBVA is once again a member of the Advisory Council).
Global Finance draws up its ranking based on the opinions of experts, market operators and credit market clients. These awards reflect a broad recognition of excellence among the financial community and in the field of sustainability in particular. In the 2021 and 2022 editions, BBVA was recognized for its work in sustainable financing.