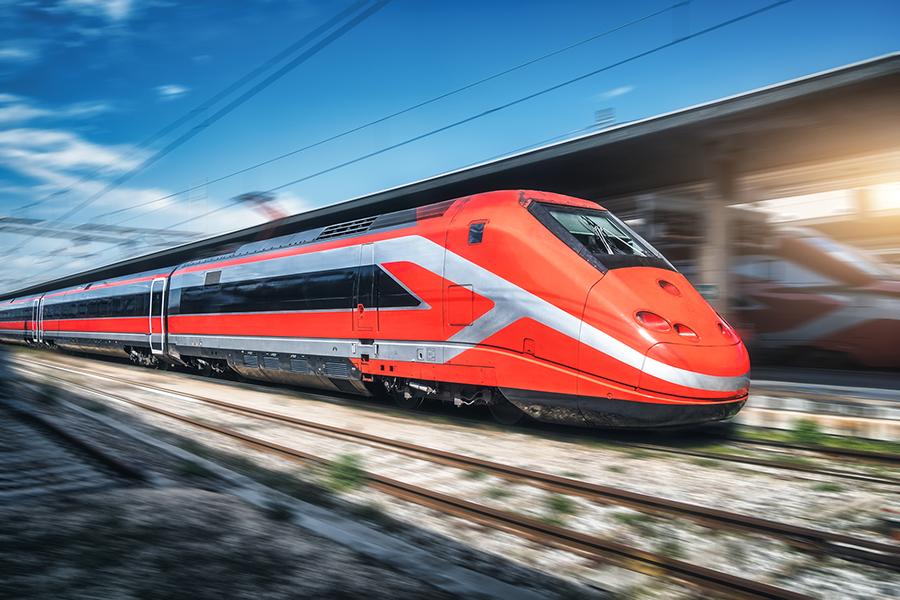 21 November 2023
BBVA signs its first green loan with Ferrovie dello Stato Italiane
This transaction is the first green loan granted by BBVA in Italy and reflects the strong commitment of BBVA Corporate & Investment Banking and FS Italiane to sustainability.  The proceeds of this loan will be used to finance FS Group' eligible green projects compliant with the EU taxonomy.
---
BBVA and Ferrovie dello Stato Italiane SpA ("FS Italiane") signed a 100 million euro green term loan, the first green corporate loan ever arranged by BBVA in Italy. FS Italiane is a leader in passenger and freight transport by rail in Italy with more than 85,000 employees, 9,500 plus trains per day and 21.9 billion tons-km of freight annually.
The proceeds of the loan will be used to finance FS Group' projects compliant with the Green Loan Principles and more particularly investments related to the rail network to support the group's sustainable strategy and enhance the modal shift to rail in Italy.
The loan was not only structured in line with the Green Loan Principles but also complies with the EU Taxonomy. The financing is part of a broader financing package of EUR 820Mn that FS Italiane sought to raise to fund part of its ambitious EUR 206Bn capex plan by 2032.
Hedi Ben Salem, Head of Corporate Lending Europe & Asia at BBVA, said: "At BBVA, we are committed to working with our clients to build a more sustainable economy. As we all know, rail and public transport are critical for sustainable development and global efforts to combat climate change. This is why we have been keen to support FS Italiane in its effort to accelerate the shift away from cars into less carbon intensive modes of transport. We are therefore pleased and honored to have closed our first green loan with FS Italiane and contribute to create a greener world for future generations".