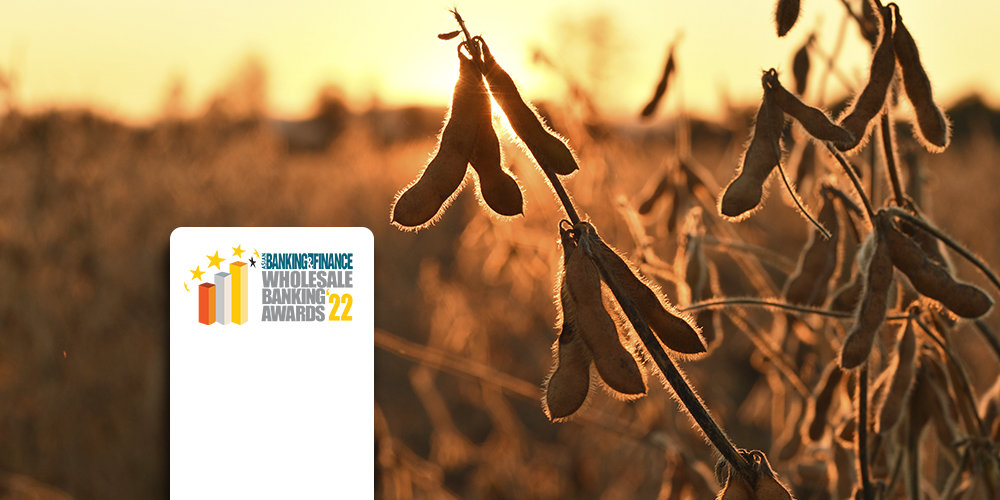 29 September 2022
BBVA sustainability linked loan to COFCO awarded by Asian Banking & Finance
BBVA's role as sole Global Coordinator, Sustainability Coordinator, Facility Agent and Documentation Agent on the $700 million sustainability linked loan to COFCO signed in September 2021 has been awarded as the Hong Kong International Initiative of the Year at the Asian Banking & Finance Wholesale Banking Awards 2022.
---
These awards vindicate BBVA's commitment to sustainability in the capital markets, where BBVA CIB has been a pioneer. As a sign of its responsibility in the fight against climate change, in 2018 BBVA approved its 2025 Goal, by which it pledged to mobilize a total of €100 billion in green finance, sustainable infrastructure, social entrepreneurship and financial inclusion. Three years later, and after having managed to reach the figure of €59 billion, the bank increased its target to €200 billion. By the end of June 2022 it had reached around 112 billion euros.
BBVA actively promotes sustainable finance and accompanies its clients worldwide in their transition, leveraging on successive global and sustainability coordinator mandates to drive a value added relationship. In this case BBVA is honoured to support an industry leader as COFCO in connection with their Soybean operations in Brazil in this awarded sustainability linked loan.
Asian Banking & Finance awards rely on a panel of experts to review the various transactions proposed by banks in the region. These awards reflect a recognition of the importance of providing global solutions to multinationals in order to tackle climate change.