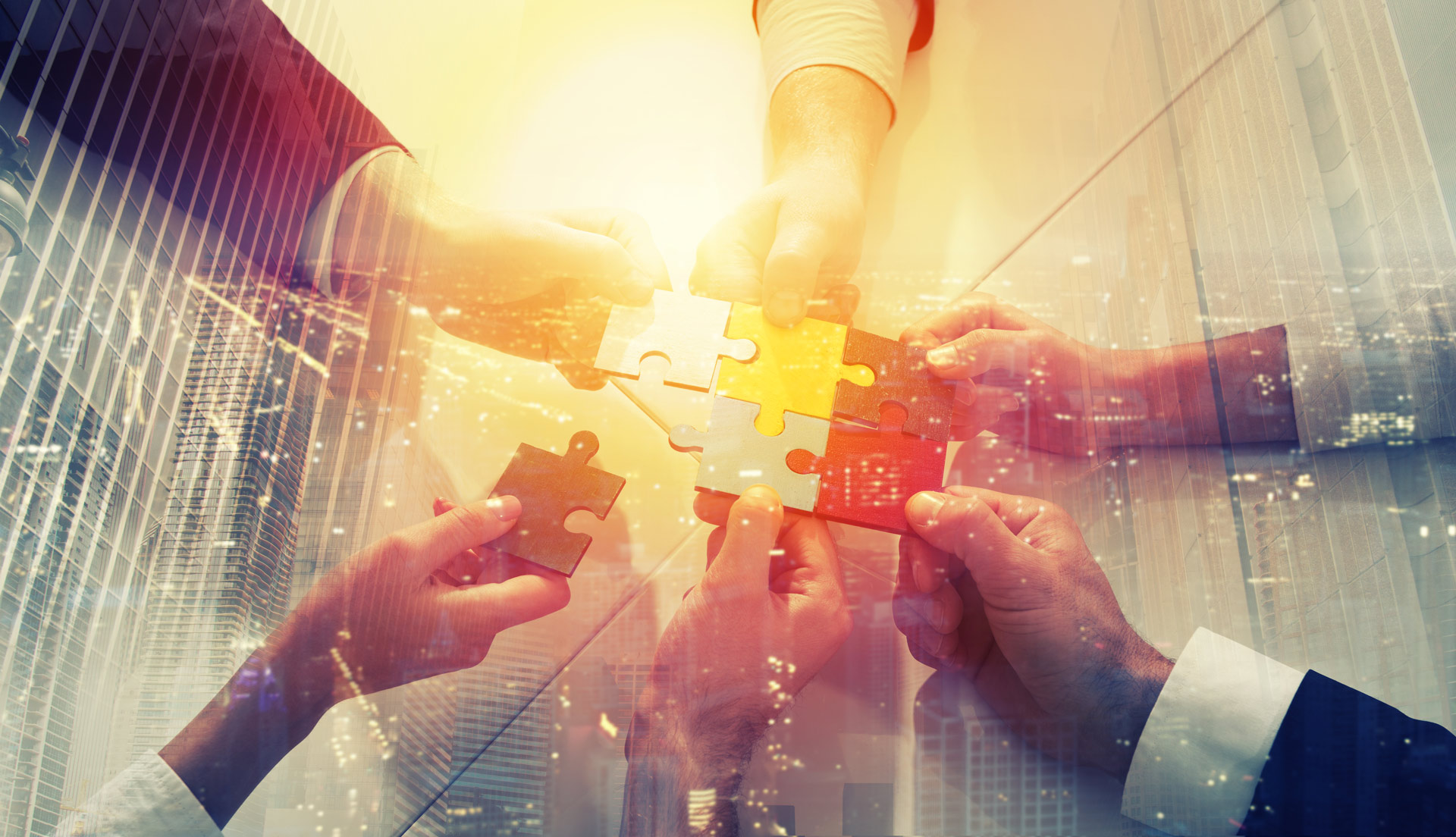 24 January 2023
The value of alliances for treasury management
Alliances are key in today's environment where the technological evolution is constantly changing. Cooperation is the new way to make it easier for our customers to stay competitive in cross-cutting areas such as treasury.
---
Keeping the processes in the financial areas up to date and meeting market standards has become a major requirement, and alliances with our customers' treasury service providers are a key factor in achieving these objectives.
New technologies in the financial industry are evolving at an unprecedented pace. The impact on treasury is tremendous, especially when it comes to the integration of platforms. The challenges here are to be able to establish multiple types of banking connections, to cope with constant updates in payment formats and to receive reports on accounts according to the latest market standards.
An example of this technological evolution is the adoption of more than 60 electronic clearing houses around the world which, similar to the US Federal Reserve, are updating their payment formats to ISO 20022. The SWIFT banking connectivity system has also promoted important changes in its formats by publishing new standards based on ISO 20022 that allow the exchange of more complete and therefore better structured data for payments, as is the case with the enriched account information of the CAMT086 files.
These major technological changes mean that both the financial institutions and the treasuries' technology platforms must adapt their systems to comply with these standards.
For business groups that have constructed their treasury in a centralized manner through shared service centers where they maintain a single architecture for their operations, it is essential to keep their platforms up to date with this new technology and standards.  This allows for greater visibility of resources, eliminates manual errors and increases security levels, although it is true that the time and cost of the internal implementation of this type of project is multiplied when there are several entities in the same group, a large number of banks and different countries.
In view of the above, and in addition to the difficulty of prioritizing these initiatives before IT teams, there are specialized providers that offer their services to perform this task, providing added value through their tools for liquidity management, cash flow projections and risk management, as well as other services.
BBVA's collaborative ecosystem
BBVA is strongly committed to collaboration in the financial and technology industry that allows both suppliers and competitors to share their capabilities through alliances, thereby complementing their offerings and facilitating treasury management and processes for our mutual customers. In order to reduce implementation times for multi-country connections for sending and receiving files, BBVA has partnered with the leading Treasury Management Systems (TMS) in the market, such as  Kyriba, Fides and Taikii so that customers who use these services to connect to BBVA can reduce the implementation time, which can take up to six months, to just a few weeks.
This is possible thanks to the standardization of processes with these suppliers and to our  BBVA Pivot ecosystem, which allows companies to make transactions through a single connection, standard files and a single contract in 15 geographies where BBVA is present, as well as in Central America through our new allied bank BAC Credomatic and in Chile with Bci.
As Clara Garcia Benedito explained in a previous edition, "At BBVA we want to support our customers in the expansion of their business to new markets and consolidate ourselves as their global bank by helping them in their centralization and digitalization processes. We have already supported more than 1,500 companies in digitalizing their global treasury with an ecosystem of multi-channel solutions with high levels of security such as Pivot net, our global on-line banking, and Pivot Connect, our direct channel solution for connecting companies' ERP/TMS to BBVA."
By focusing on process innovation and meeting the needs of our customers in a comprehensive, standardized and holistic manner, in 2023 BBVA will continue to focus on building new strategic alliances with technology companies and Treasury Management Systems (TMS), in order to expand our offer with an ecosystem that allows treasury departments to start operating quickly in any of the geographies in which they can operate through BBVA Pivot.